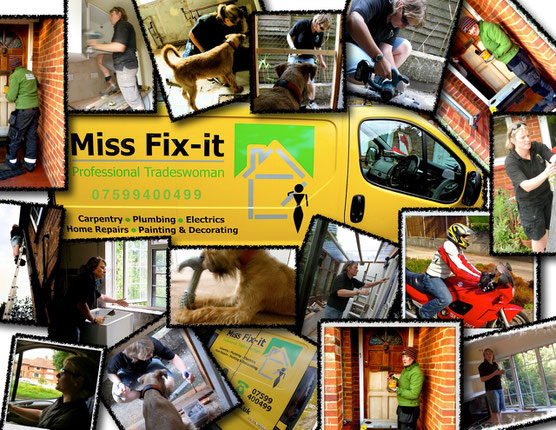 Miss Fix It Makes Your House A Happy Home.
Diane Mansfield, Miss Fix It, grew up in Auckland, New Zealand, land of Lucy Lawless, Xena Warrior Princess. Her mother, Jean, formerly a school teacher, is New Zealand's popular Cheese Maker Extraordinaire. Her father, Dave, a distinguished builder, brought his daughter along to job sites, where she learned to wield tools like a journeyman apprentice. The Mansfield family also run a dairy farm, in the North Island of New Zealand. 
After graduating from Auckland's Unitec Institute of Technology, with a degree in Furniture Design, Diane set off to explore the world. A working tour of Europe, eventually found Miss Fix It applying her skills to improving the house proud nation of Great Britain. Fourteen years after leaving New Zealand, she runs her thriving business from Surrey. 
Very much a hands-on, Home Improvement Expert, Diane partners with discerning clients as trusted consultant, confidant, designer, builder, carpenter, electrician, plumber, and decorator. She is literally a one-stop shop. Other than handling gas, there are few jobs Diane won't tackle. She builds kitchens, bathrooms, utility rooms, and free standing studios, from the ground floor up. She paints, decorates, modernizes, and customizes homes within a 12 mile radius of Bletchingley, Surrey. Her bright yellow van, is often spotted tooting about Oxted, Westerham, Limpsfield, Chaldon and Godstone.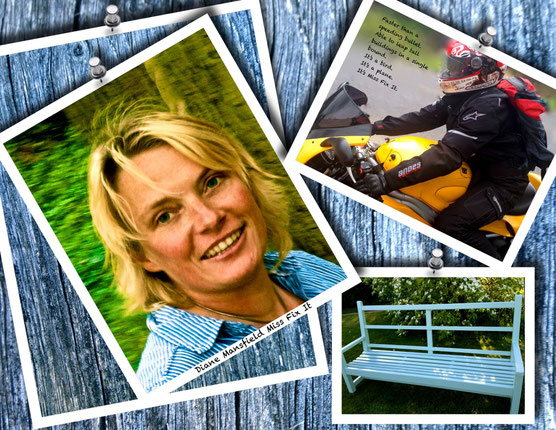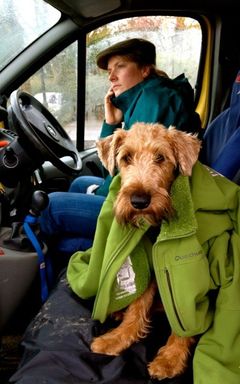 Often, seated on the passenger side of her van, are Diane's distinctive Irish Terriers,
Roxy
and
Leo
. These playful pooches love nothing more than working with their clever mistress. As a result, a good many of Miss Fix It's clients are dog lovers who qualify for a
10% discount
when welcoming Roxy and Leo on the job. 
Once someone works with Miss Fix It, they never call anyone else. Her personable, can-do attitude, combined with attention to the smallest detail, resourcefulness and creativity, has earned her legions of enthusiastic fans. 
RELAX. England's Favourite Action Hero is On The job.