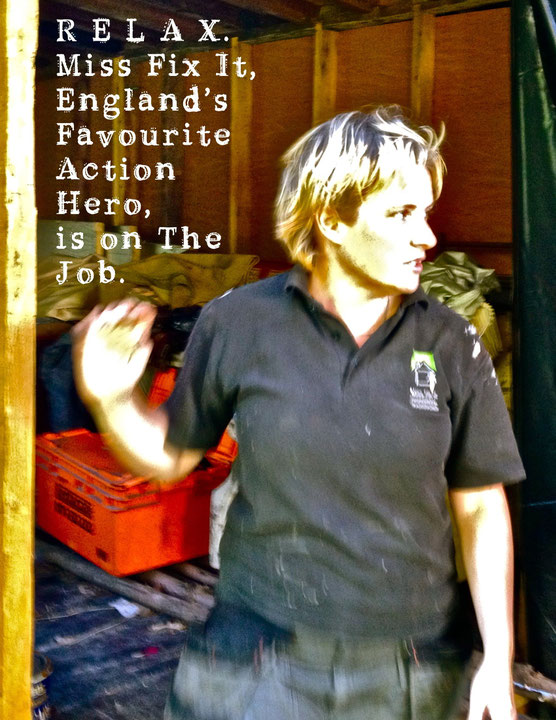 Diane Mansfield is Miss Fix It.
This highly skilled, professional tradeswoman, is a hands-on, Home Improvement Expert, partnering with discerning clients as Designer, Builder, Carpenter, Electrician, Plumber, and Decorator.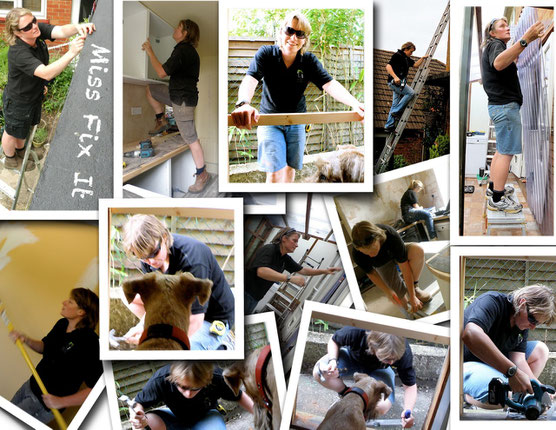 Miss Fix It skillfully designs and constructs Kitchens, Bathrooms, Utility Rooms, Free-Standing Studios, and all manner of indoor and outdoor space, from ground floor up.
Discover for yourself why legions of clients refer to Miss Fix It as "The Woman Who Can Do Everything."
Click welcome mat below, or ring 07599 400499.