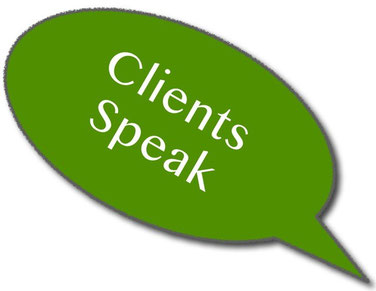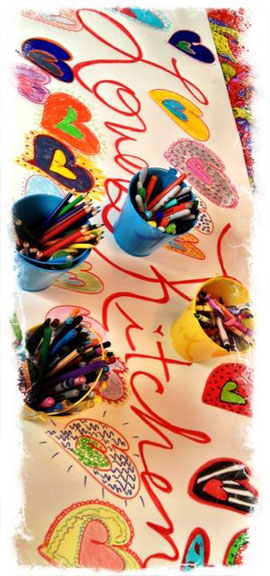 Diane is the best builder, carpenter, plumber, electrician, designer, decorator, all-around-handy person, I've ever had the pleasure of working with. She refurbished my kitchen, from top-to-bottom, including building a roomy larder from wasted space.
She created a highly functional laundry/utility room, out of an under utilized lean-to. She converted an office into a welcoming guest room; transformed an unappealing box room into a clever, built-in office, I actually love working in. She installed a flat screen television, in a tricky position; hung miles of heavy, velvet curtains, on equally sturdy rods; installed an alarm system and security lighting; hung my chandelier and updated the lighting in every room.
Diane's found leaks, repeatedly overlooked by other plumbers; replaced pipes, taps and floorboards; cleaned out gutters; painted every room in the house, and installed all manner of wall racks; art work and specialized shelving. She even built the world's sturdiest step stool, from beechwood, left over from kitchen work tops.
This exceptionally accomplished, Renaissance Woman, garners my highest, five-star rating. My home is world's more gracious and accommodating because of the-one-and-only Miss Fix It.
And then, there's Roxy, the dog who stole my heart.
- Marsha Coupé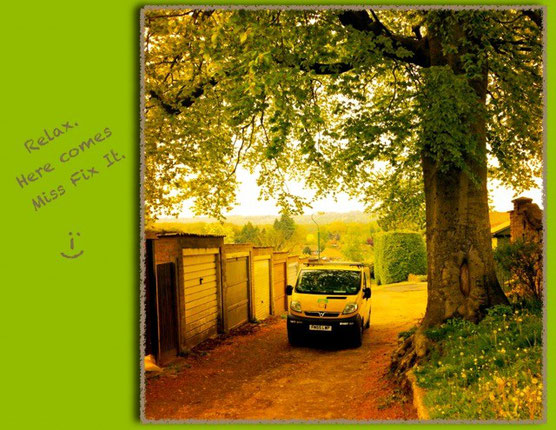 Having found Diane, "Miss Fix It" online, I have to say, I haven't looked back. She is professional and exceptionally good at what she does. From hanging wallpaper to building a wooden, two-story playhouse for the children in the garden. She always offers advice and ensures the job done is of a high standard. To have somebody in your home that you not only trust and like, but exceeds your expectations in the work provided, is simply priceless. I wouldn't hesitate to recommend Diane to anybody.
- Joanna Chamberlain 
Diane designed and built us a beautiful and practical bathroom. She spent a lot of time understanding my mother's special needs, sourcing the appropriate fixtures and fitting everything perfectly in place. She's brilliant to work with, from start to finish. 
- Sandra Bricher
We have asked Diane to do many jobs for us over the past few years, and have never been disappointed. As well as being reliable and efficient, she is charming, and a pleasure to work with. She is now often seen doing jobs for our neighbours too. We heartily recommend her.
- James Baxter
Diane took a blank canvas of a room and turned it into the perfect nursery for our new son. We had no idea she's such a talented artist. She created a Winnie the Pooh and Friends Mural, complete with hand drawn tree, as the focal point of the room. 
Miss Fix It is everything you don't expect from a tradesperson. She is punctual. She does what she says she's going to do - on budget. She leaves everything clean and tidy at end of the day. She's exceptionally creative and gives great attention to detail. The only hesitation we have in recommending her, is that we'd rather keep her to ourselves.
- Mike and Susan Dixon
Miss-Fix-It is my go-to-person for everything to do with home and garden. She offers a sound solution for any problem. I wouldn't dream of calling anyone else. 
 - Jean Uckfield
We've happily recommended Diane to all our friends and neighbours for years. She's an invaluable resource. Always happy and cheerful. A delight to work with. No job is too daunting for the skilful Miss Fix It. We're most fortunate to have such a talented, creative professional a phone call away.
- Myra and Mon Bell